Concerts "In search of lost sounds"

A theatre for private concerts designed for an exclusive audience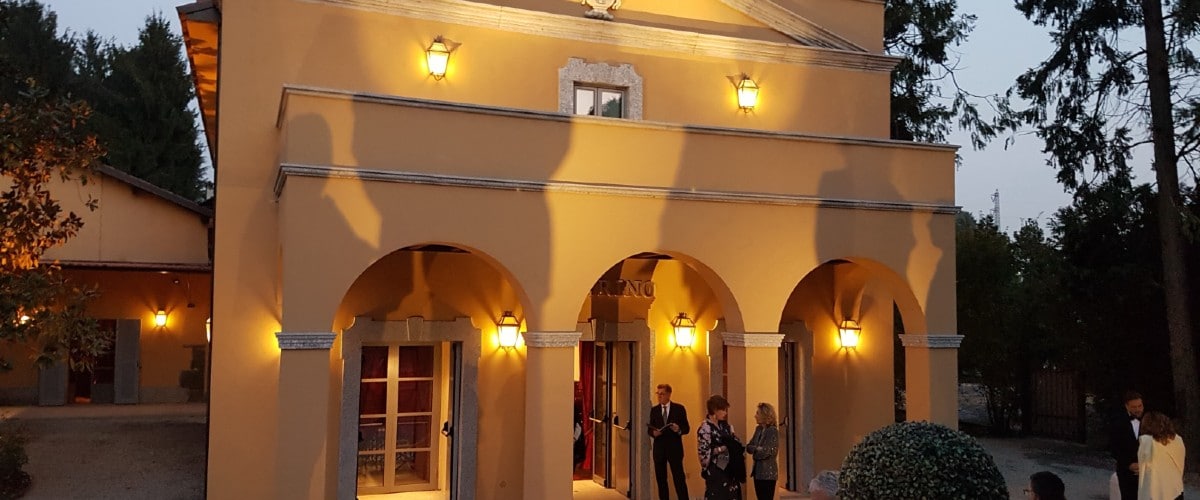 The Teatrino of Villa Medici Giulini takes up the tradition of court theatres that were frequent in the villas of delight and in the courts. Hospitality in the residence finds an excellence in private concerts becoming an extraordinary experience after a meeting or an event or for those who want to celebrate a particular occasion.
The musicians can be proposed in the context of young people who attend Villa Medici Giulini masterclasses or can be part of the organization choosing the Villa and its Teatrino. The artist can be celebrated with the "portrait cake" and the toast is done with the excellent wines of Tenuta La Marchesa.
Baroque operas concerts, harp or flute concerts, amateur choirs and so on can be organized for those who want to stay for a long time, leaving the memory of having lived an unforgettable moment surrounded by art and music.
Take a look to the gallery of the concerts in the Teatrino