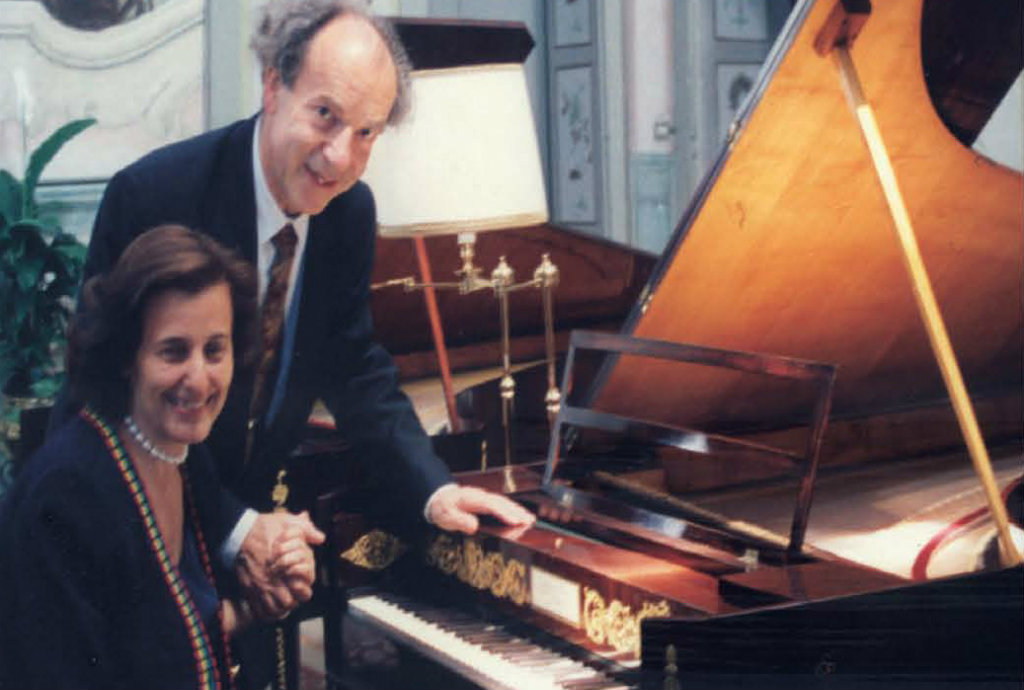 Villa Medici Giulini is an ideal place where it is possible to study with great artists who regularly carry out teaching activities with masterclasses all over the world for young people wishing to improve their professional competence. The final essay takes place in the Teatrino which completes Villa Medici and which offers the experience of an authentic stage.
Fernanda Giulini tells her meeting with an exceptional musician: Paul Badura-Skoda. The Maestro combined great success as a soloist with a deep knowledge of historical instruments, regularly compared with modern instruments. It was he and Jörg Demus, a great collector and friend, who opened to her the magical world of historical pianos.
The project of the masterclasses was born from the desire to share the extraordinary experience of the comparison between the historical and modern tools and in general from the idea to turn the historical residence in an "artist's residence" in which it is pleasant working with music with famous opera singers and exceptional soloists.