Germano Seggio – "The creative guitar", a journey between armo-melodic and technique relationships
Accompanying pianist Riccardo Randisi
Masterclass from 16 to 18 July
The exercises and examples will be performed with the piano accompaniment of Maestro Riccardo Randisi. The final concert on Sunday 18 July will see the Masters perform the music from the album "Alta Quota" by Germano Seggio in an unpublished reinterpretation  for guitar and piano.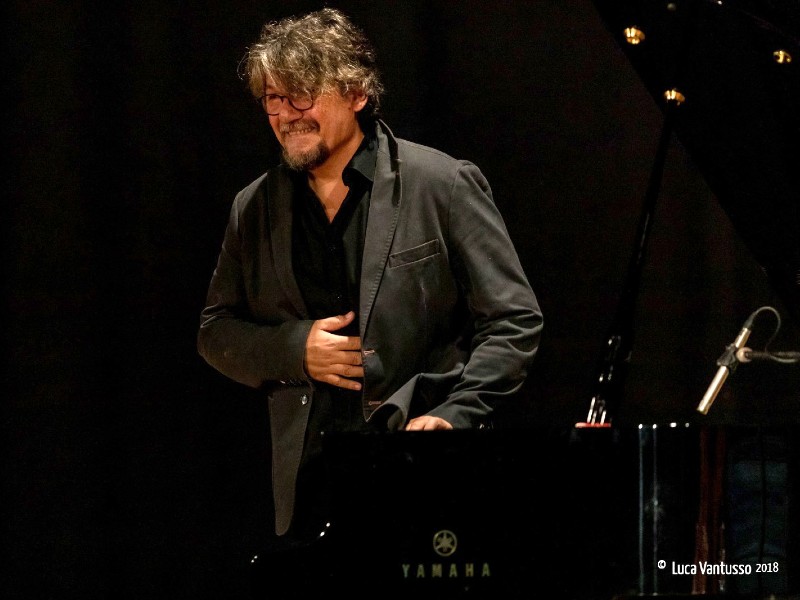 Educational program
Major and relative natural minor scales – Minor, harmonic and melodic scales – Blues pentatonic scales – Modal system – Symmetrical and Bebop scales – Armo-melodic creativity – Bhicords – Triads – Quadriads and quadriads with three voices – Polychords – Tight and broad revolts – Substitutions harmonics – Quartal harmony – Daily technique: streching, neuromotor connection and hand synchrony – Instrumental executive technique
Germano Seggio, guitarist, composer and teacher of modern guitar, he was born in Palermo in 1975. After a self-taught start, he soon entrusted himself to illustrious teachers and obtained a degree in Modern Guitar at Middlesex University in London, specialization in Jazz Guitar at West London University and a Master Jazz at the Sicilian Association MUSICAINSIENME with the Mo. Pietro Condorelli. The value of his studies, the passion for the instrument and an uncommon talent lead him to share educational experiences with the elite of modern guitarists (Steve Vai, Mike Stern, Robben Ford, Paul Gilbert, Marty Friedman, Nguyen Le, Carl Verheyen, Guthrie Govan, Greg Howe, Eddy Palermo, Andrea Braido) with whom he performs in various Master Classes. Winner in the 90s of the "Best Musician" award at the Vincenzo Mancuso Festival, he collaborates with the American minimalist composer Rhys Chatham and with the singer-songwriter Paolo Belli. With the Italian band "Nuclearte" he took part in the "WOMAD" World Tour, recording his debut CD at Peter Gabriel's Real World Studios. The album is distributed by BMG-Ricordi for Italy and by Womad Select for abroad. In the 2000s he participated in live sessions for the BBC and started teaching activities by establishing the "Modern Music Academy" in Palermo in partnership with renowned English Music Colleges (UWS, West London University), which he still directs by taking care of teaching of modern guitar. He wins the "Emergenza Guitarre" competition organized by the magazine "Chitarre" and publishes the album "Back to Life" also distributed in the States and Japan and programmed on international radio circuits. Follows the second album entitled "Life Box". In 2012 he won the title of "Best Guitarist" in the Tour Music Festival contest and performed at the "Piper" in Rome. In 2014 he founded the band "i Kalvi" and, in collaboration with Jonathan Kane (Drum) and Dave Soldiers (Fiddle), released the third album entitled "Music 4 Highways", also printed on vinyl. He collaborates with Mauro Ermanno Giovanardi (La Crus), Nabil Salameh (Radiodervish), Sarah Jane Morris and Antonio Forcione, shares the stage with Piero Pelù and Lorenzo Fragola and opens the concerts of Raf at the Salina Film Festival of the Taviani brothers. In 2018 he published his latest record titled "Alta Quota", distributed by Azzurra Music.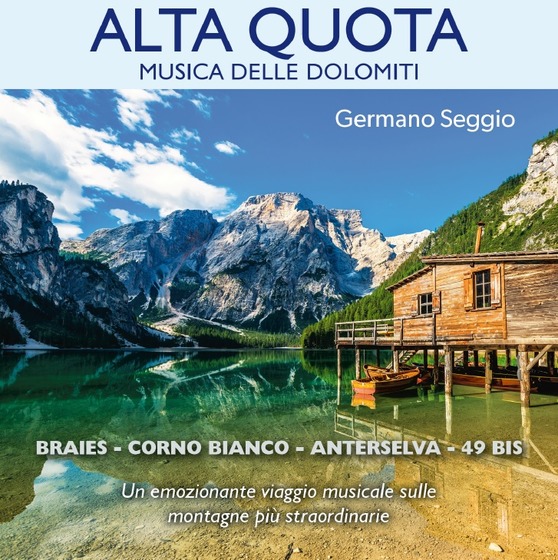 The album, dedicated to the Dolomites, masterfully recounts the profound sensory experiences lived in those beautiful environments, thanks also to innovative sounds experimented with modern sound modeling technologies. The album is presented in Milan, as part of Ezio Guaitamacchi's Rock Files Live of LifeGate Radio (Spirit de Milan), and in the RAI Saxa Rubra studios within the column "Italy with you". He was Endorser for Randall U.S.A. amplifications, Schecter Korea, Paul Red Smith, Marshall and Dunlop.
Riccardo Randisi is ordinary Master Teacher for piano jazz class at Alessandro Scarlatti Conservatory of Music based in Palermo. From an early age he began studying piano under the guidance of his father Enzo and later in the conservatory under the guidance of Maestro Gaetano Cellizza, graduating with honours. Subsequently he perfected in classical piano with the musicians Giuseppe La Licata and Vera Gornostaeva. In 1978 he made his debut at the age of 14 at the Messina Jazz meeting, collecting flattering reviews from the specialized critics (Il Tempo and Jazz music). In 1979 he recorded alongside Enzo Randisi his first album containing two original compositions. In 1981 he also recorded a second album with Enzo Randisi, publishing three other original compositions and touring in Spain with the Swing Ensemble where young talents from the Italian jazz scene, such as Mimmo Cafiero, Alessandro Palacino, Loredana and Cinzia Spata and Marcello Pellitteri, militate. He plays at the Music in Rome at the Teatro Ciack and at the Teatro delle erbe in Milan on the occasion of international jazz festivals. Actively active in the quartet of his father Enzo with whom together with Giorgio Rosciglione and Gege Munari he performed numerous concerts and tours in Italy. In 1982, alongside singer Cinzia Spata, he received the special mention of the critic at the Messina Jazz Meeting for the young talents contest. Also with Cinzia Spata and her group Cinzia Spata Unit passes the semi-finals to the Coppa della Jazz Rai National radio broadcast by Adriano Mazzoletti. In 1984 he became the permanent pianist of the Sicilian jazz orchestra, where he performed intense concert activity directed by directors such as Carla Bley, Gunther Schuller, Bob Brookmayer and Pete Rugolo. In 1990 he won the competition as a piano teacher in the music school and devoted almost entirely to teaching obtaining excellent results as a teacher preparer of students who have distinguished themselves in various national competitions. In 1999 he was awarded the honour of Cavaliere Al Merito of the Italian Republic by the then President Oscar Luigi Scalfaro. Alongside the activity of jazz pianist, that of classical pianist both as a soloist and as an appreciated accompanist of singers and that of a master collaborator with lyrical institutions. Since 2000, always as pianist of the Sicilian Jazz Orchestra and pianist residing at the The Brass Group Foundation, he performs an intense session-man activity alongside well-known jazz musicians both Italian and international as well as world-renowned jazz directors with whom performs numerous concerts in Italy. In 2009 he recorded a record with Peter Erskine, Alex Acuna and the Sicilian Jazz Orchestra. In January 2018 he recorded his first solo album "A waltz for you" published by Abeat Records for jazz. In October 2018 he took part in a piano recital at the Piano City Palermo exhibition, receiving considerable public success. In November 2018 he took part in a tribute to Renato Sellani with a concert that saw the alternation of eight pianists on stage, including Dado Moroni and Danilo Rea accompanied by Massimo Moriconi on the double bass and Massimo Manzi on drums. Also in November 2018 he was invited with his trio to inaugurate the photo exhibition "jazz in black and white" by Maestro Cristiano Mazzoli at Eataly Roma. A few days after the publication of his album Riccardo, he received flattering reviews from the specialized critic; the fine review by Fabrizio Ciccarelli on Roma in Jazz is quoted for this purpose.